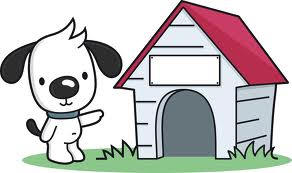 Home, Boy | Adoption Application | Adoption Guidelines | Available Animals |Bad-Hair Day | Books
Contact Us | FAQ's About Rescue | Foster Care | Foster Care Application
Herding Breed Characteristics | Links | Misc Mutt Stuff | Mission Statement | Pet Health and Safety
Radical Thoughts | Spay/Neuter | Success Stories | Surrendering/Last Resort |Volunteer Application
Click here and you too can help us save a dogs life
---
Doggie Foster Care
What is a Temporary Foster Home?
Foster care is the most crucial yet scarce ingredient in canine rescue. Without available foster homes, many dogs are unable to be rescued. For the dogs in animal control facilities, this often means death.

The responsibilities of doggie foster care are as follows:

A foster companion must provide a safe, secure, stable environment, and, most importantly, the love needed to nurture those dogs back to their happy, healthy selves. Some dogs require special care, such as post medical attention, increasing weight or strength, socializing, building trust, exercise, and fun. Some dogs just require you.

North Bay Canine Rescue & Placement will provide all the legwork needed to place the dogs. We will cover all medical and animal control fees. Supplying food for dogs in foster care can be quite costly; however, if supply dog food make the difference between having or not having a foster home, we will make do what we can to defray the cost of food.

Are you interested in providing foster care to one of the dogs you've seen on this site? If so, please fill out our online foster care application and a North Bay Canine Rescue & Placement volunteer will contact you shortly to discuss foster options.
home sweet home

Visitors since 3/22/06: