BaD HaIR DaY

Home, Boy | Adoption Application | Adoption Guidelines | Available Animals |Bad-Hair Day | Books
Contact Us | FAQ's About Rescue | Foster Care | Foster Care Application
Herding Breed Characteristics | Links | Misc Mutt Stuff | Mission Statement | Pet Health and Safety
Radical Thoughts | Spay/Neuter | Success Stories | Surrendering/Last Resort |Volunteer Application
Click here and you too can help us save a dogs life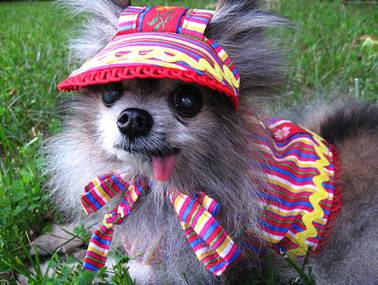 We want this to be a fun page since so much about animal rescue is very serious & often heartbreaking. Please join us in making this page an uplifting success.
Submit humorous photos of and stories about your puparoo(s) or ones you know. We'll publish jokes as long as they're good natured & not at anyone's expense; we're looking for lots of trivia, cartoons if we can scan them successfully, and links to humorous web sites. Please join us in our folly.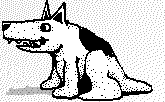 Cattle Dogs:

Don't leave home without 'em,

Lambchop's head was on the chopping block when she was rescued from being someone's Easter lamb. Every day is a good-hair day for her.

Kip, The Punk Border Collie

Addie belongs to Patty;
she's a bossy Aussie
who excels in agility

Smokie found
a good home with folks who adore him.

Spike & Robin's
family portrait at Sears

Before the Bath




This lovely rescue doggie was in foster care with Lisa Benci. He now has a permanent home with a loving family

After the Bath


Here's a delicate little drawing someone passed along to us.
Yes, it says, "my dogs butt stinks."


Our fearless leader, Hollie

Next time you think your dog is too small to herd sheep...




Flying Cattle Dogs, Batman! It's Aida's crazy bunch at the beach: Zel, Rudy & Bunny.

The dog everyone wants

I needed a job

So, I took up Gardening
Send us photos of your dog (or any pets, actually), by snail mail or email, and we'll give him, her, or them a bad-hair day makeover. If you or your friend happens to be in the photo, we'll give the humans make-overs as well. Please include a brief bio of the pet(s) along with a self-addressed, stamped envelope, if you would like the photo(s) returned.
Please send bad-hair-day-makeover photos to North Bay Canine R&P at the following address:

Hollie Lama
North Bay Canine Rescue & Placement
Post Office Box 4522
Petaluma, CA 94955-4522

or

Email a scanned copy to: petsnplants@yahoo.com

Ruby-our wonderful original web mistress on a bad-hair day
Last updated on: 06/21/2013
Visitors Since 8/1/08: