Our Phone number is 707-776-6855
We focus on rescuing pure and mixed breed
Australian Cattle Dogs (aka: Queensland, Red, or Blue Heelers)
Australian Shepherds
Border Collies
Australian Kelpies
and McNab Shepherd's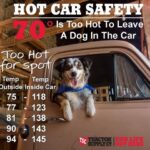 Jonsey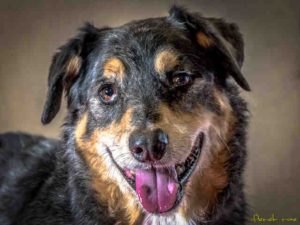 Jonesy is a real Gentleman. He is a handsome Australian Shepherd and some kind of Retriever mix, with a gentleman's manners and an understanding expression on his face.
He is 11 yrs old and in great shape, healthy, neutered and all his shots and medicals are up to date. He is also Microchipped.
He is housebroken, knows to sit, lay down, and generally very easy to handle, we never had any problem with him.  Worst I can think of is he hates his nails being trimmed.
His coat has 4 colors: black, gray, tan and white (blue merle with full collar).  He's got tan eyebrows and an elegant white necktie, and white socks.
What we know from his past is that he arrived to the shelter after his long term owner passed, and a relative brought him in.
Jonesy is the gentlest, mellowest dog of our 7 rescues! He will come up to you for soft pets and rubs.  He likes to relax & take life easy, but still runs around guarding the yard (he barks appropriately when he hears or sees something out of the norm) and would enjoy short walks, around 20 minutes. He also enjoys keeping his person company whether working or at home, or just hanging out
He is used to riding in cars and going on trips, and he is a happy camper! He gets quite enthused around water, likes to walk into it.  Also enjoys being groomed.
He has a funny characteristic—he hates having his picture taken—he turns away or hides as soon as he notices you have a camera in your hand!
As an affectionate and peaceful companion he is extremely well behaved, we enjoy his wise and reassuring presence.  He gets along with other dogs, both male and female. He seems to have a keen & intense interest in cats that is beyond what we consider curious.  However, he isn't crazy obsessed with getting to them.
I am a male, tricolor Australian shepherd mix.
I am aproximately 10 years old
 You have any funny doggie jokes or pictures you would like us to share? Email them to Jean
 This site is currently being updated by Lucinda
For technical issues contact: The Webmistress